As we celebrate the Filipino Food Month this April, one Pinoy's favorite comfort foods take center stage as it goes viral on social media.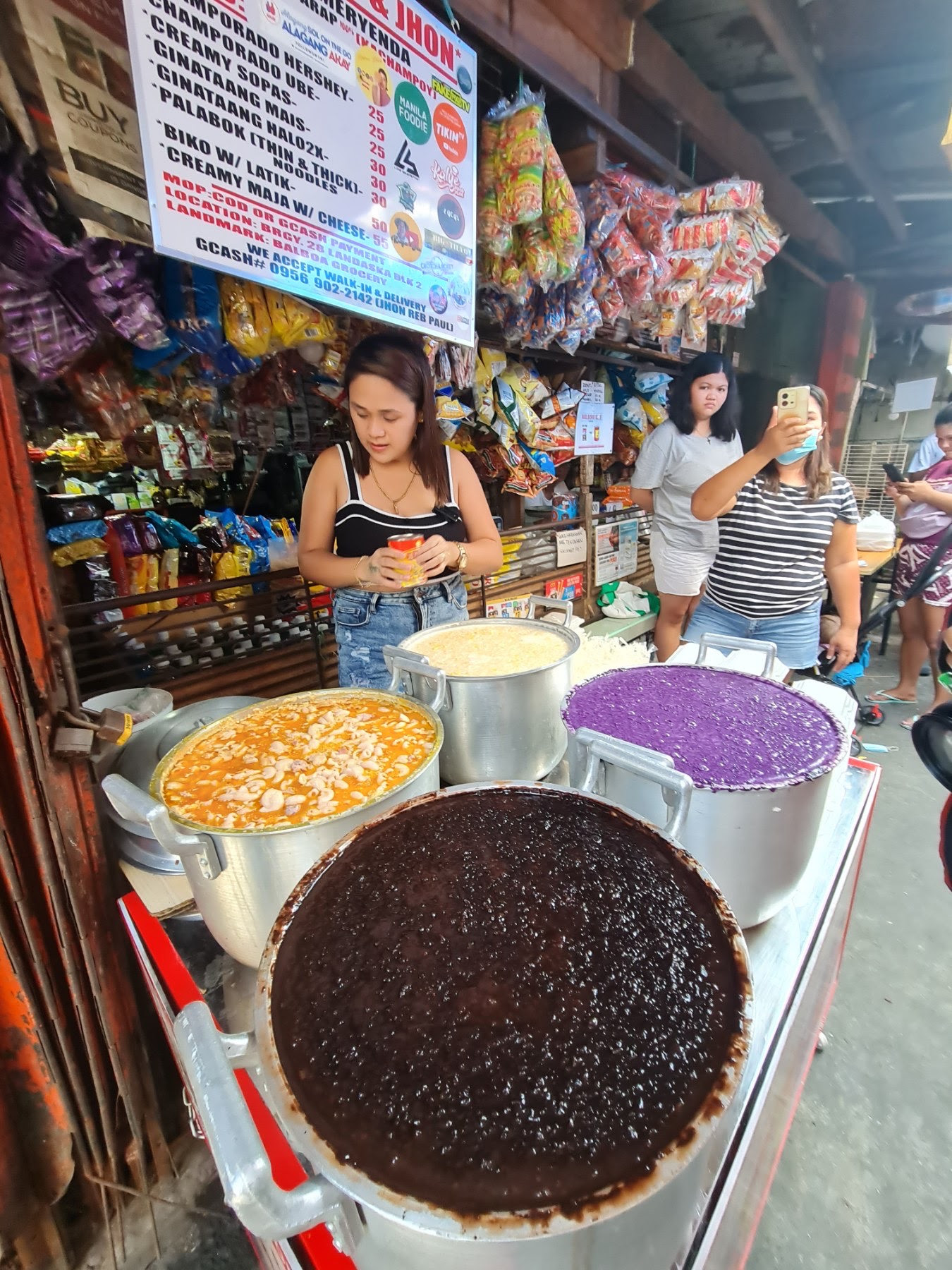 Armed with curiosity and longing to have a taste, I went with a team from our office to interview, take photos and videos of the viral ube champorado.
We traced the small business selling variety of snacks in Barangay 28, Landaska Block 2, near Dagat-Dagatan Avenue South Caloocan City.
Called "Angelique & John Merienda" they sell maja blanca, sopas, ginatang mais palabok and their best selling champorado in two flavors: Hershey's choco and ube.
Champorado has always been chocolate flavored, but how did they came up with the ube flavored champorado.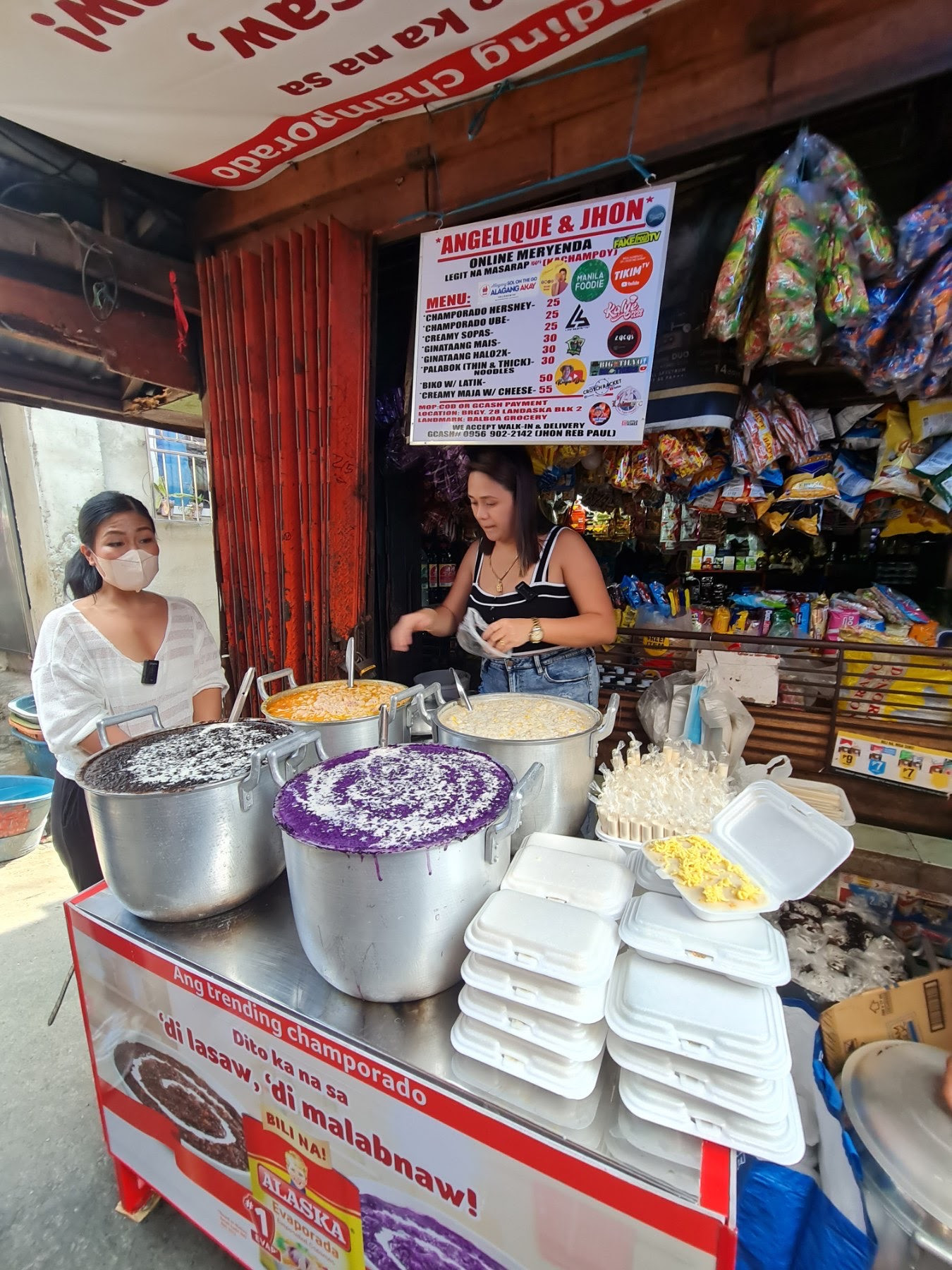 Angelique said they have been running their business for 4 years already along with a nearby competitor who sells her stuff more.
So, the husband and wife team think of a unique product that they could sell, they came up with ube champorado. They also improved their other products, made them creamier and more delicious.
A video posted by a vlogger in Youtube caught the netizens interest and went viral.
That was when customers started to line up at their snack place.
According to Angelique, they began preparing and cooking at 5:00 a.m. and spent the entire morning cooking. They usually begin serving around 2:00 p.m. because customers begin lining up as early as 12 noon.
She added that managing a food business, no matter how small, requires careful planning and attention to detail in order to succeed.
She said, aside from hard work, ensure that your product or the food that you cook is the best in taste, safe and clean and overall quality.
The Champurrado came to the Philippines through the galleon trade between Mexico and the Philippines during the Spanish Rule.
Over time, the preparation of the Champurrado changed where whole grains of glutinous rice was used, replacing masa, creating a new variant that they called Champorado.
And though we also have different ways of cooking Champorado, the elements of whole rice, milk, chocolate, and sugar, made this dish unique to the Philippines. Even more unique is the pairing of the Champorado with the salty tuyo (dried fish) for a savory balance!
Filipino Food Month 2023 goes with the theme: "Pagkaing Sariling Atin, Mahalin at Pagyamanin". (pia-ncr)