QUEZON CITY, (PIA) -- The Philippine Information Agency (PIA) and Intramuros Administration (IA) officials signed on Friday, April 28, a Memorandum of Understanding (MOU) that formalizes their partnership in promotion of the cultural significance of the walled city, Intramuros.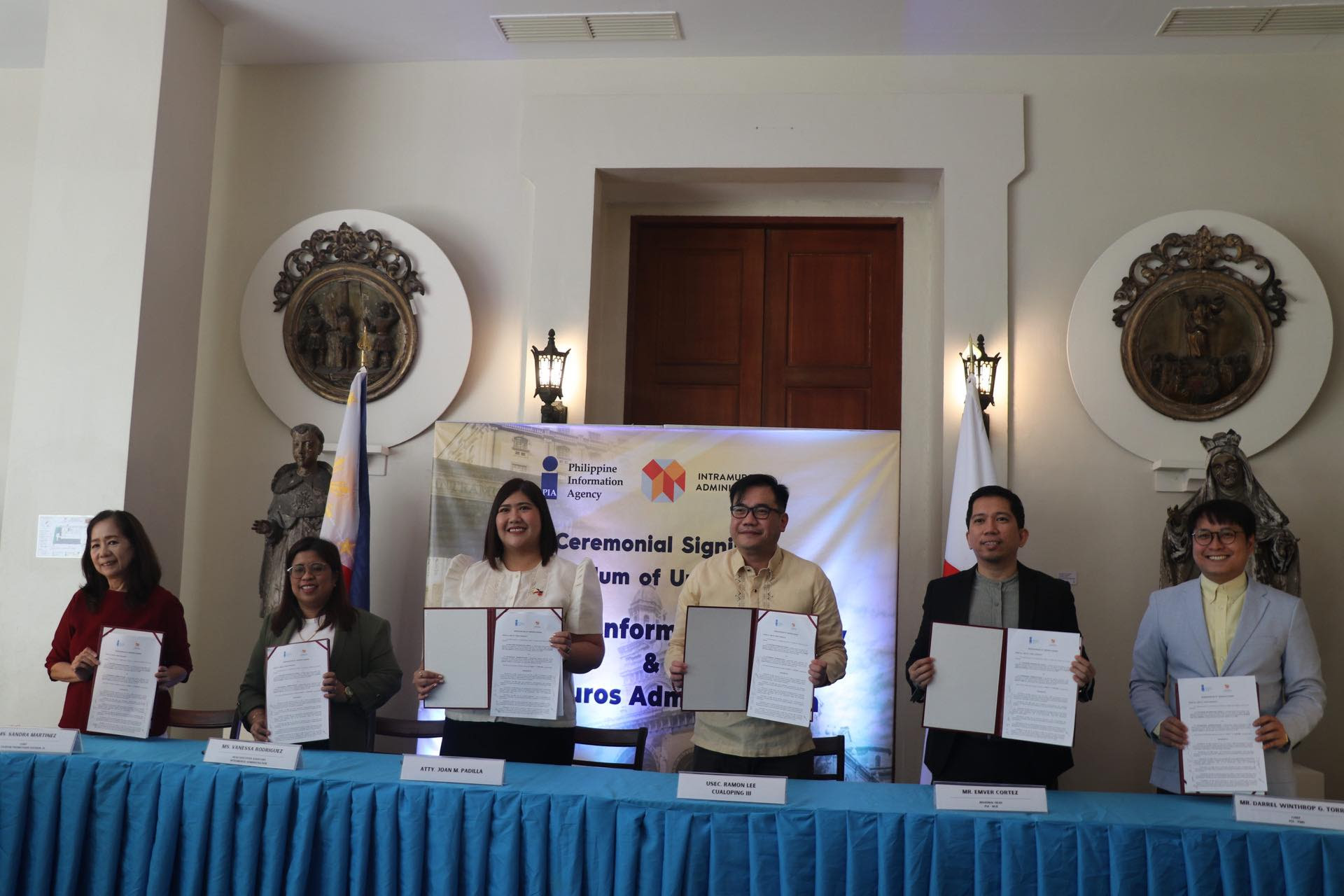 Director-General Ramon Lee Cualoping III signed for PIA, while Atty. Joan M. Padilla signed for Intramuros Administartion.
During the signing ceremony, Atty. Padilla highlighted the importance of the media in the any promotional campaign and advocacy.
"The media has become an indispensable instrument in our daily lives with increasing need for a platform to express our thoughts and showcase our interest especially in promoting and accelerating the public's enthusiasm in exploring potential tourist attractions like Intramuros," Padilla said.
"There is no doubt that the media plays a crucial role that is why today is truly a momentous occasion and I am thrilled to see the culmination of our partnership between the IA and PIA," she added.
DG Cualoping for his part emphasized the need to promote Intramuros not only on-ground but also online through interesting and inspiring stories shared across the country.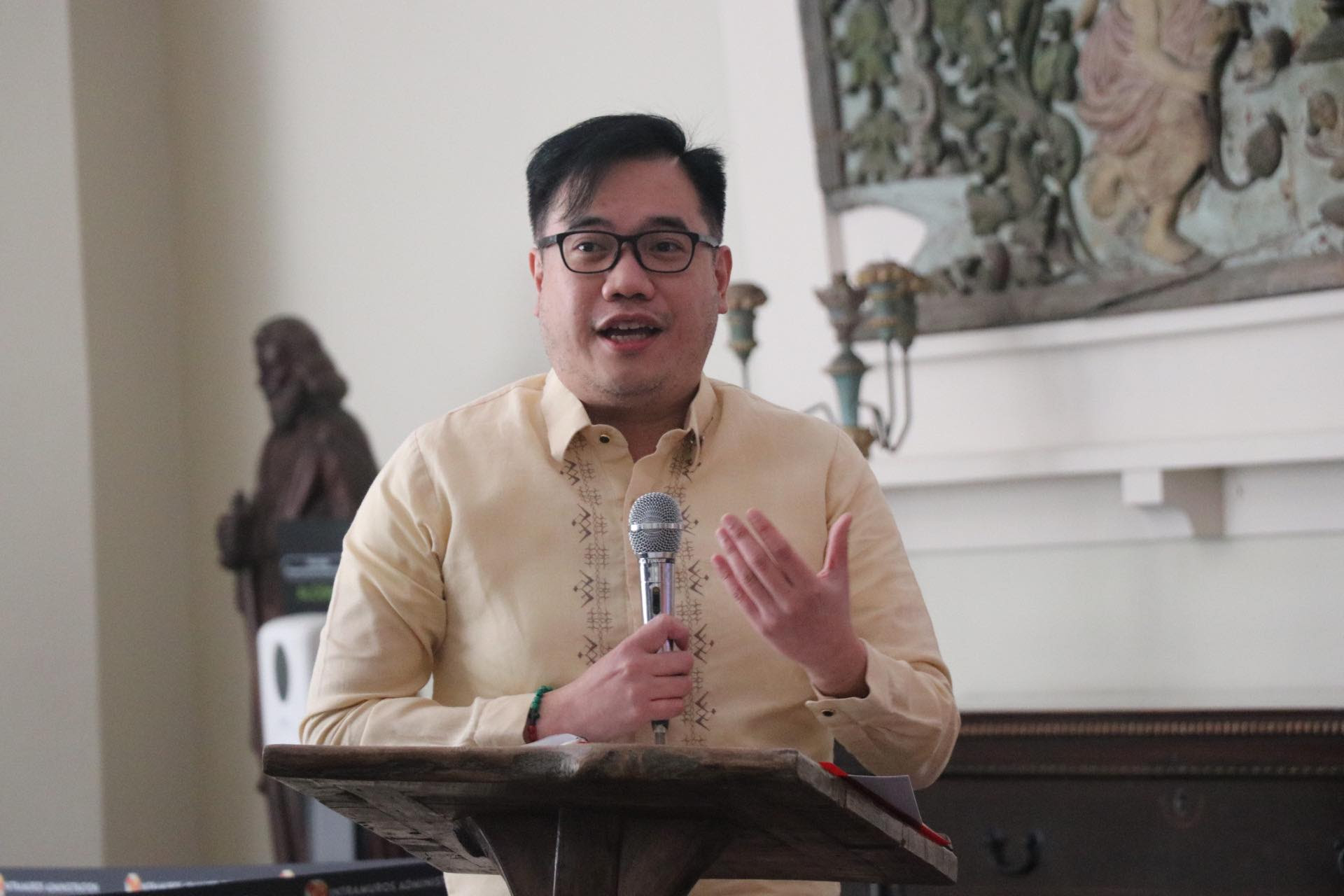 "The people in Mindanao and Visayas, in the farthest areas of Luzon, must know about Intramuros, we must rekindle that kind of relationship that we all have with Intramuros," DG Cualoping said
Witnessing the ceremonial signing are PIA Program Management Division Head Darell Winthrop Torres, PIA-NCR Regional Head Emver P. Cortez, IA Head Executive Assistant Vanessa Rodriguez, and IA Tourism Promotion Division Chief Sandra Martinez.
Under the MOU, PIA shall plan, develop, create communication strategies and publicity campaigns to raise awareness on IA's various promotional activities and programs, cross-post IA's social media, craft and develop Information, Education, and Communication (IEC) materials, and provide event support.
On the other hand, IA shall send PIA event invitations on the promotional activities and programs of IA for media coverage, provide necessary information and updates, and provide complementary and exclusive access to a venue inside the Intramuros.
IA is a National Government Agency attached to the Department of Tourism of the Philippines.
It was created by virtue of Presidential Decree No. 1616, and is responsible for the orderly restoration and development of Intramuros as a monument to the Hispanic period of Philippine history. (PIA-NCR)